G I V I N G H A R B O R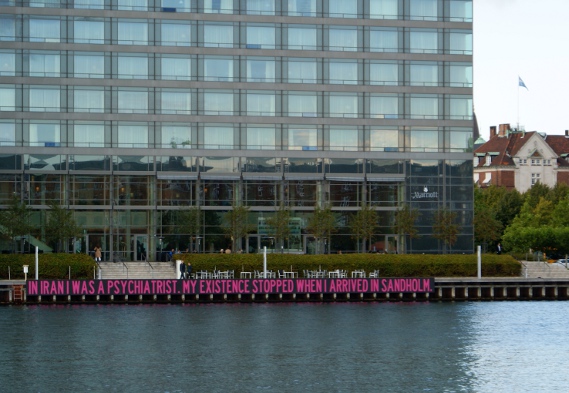 Giving harbor is an art project by artist Brett Bloom (US) in collaboration with Trampolinhuset in the harbor of Copenhagen from 12. September to 15. October.
Giving Harbor consists of a sign system for placing phrases, generated in close collaboration with selected community and activist organizations, in the spaces of the Copenhagen harbor. The first set of phrases are produced in collaboration with Trampolinhuset, a community space for asylum seekers in Copenhagen's Nørrebro, and VisAvis magazine.
_______________________________________________________________________________


Download the pressrelease HERE